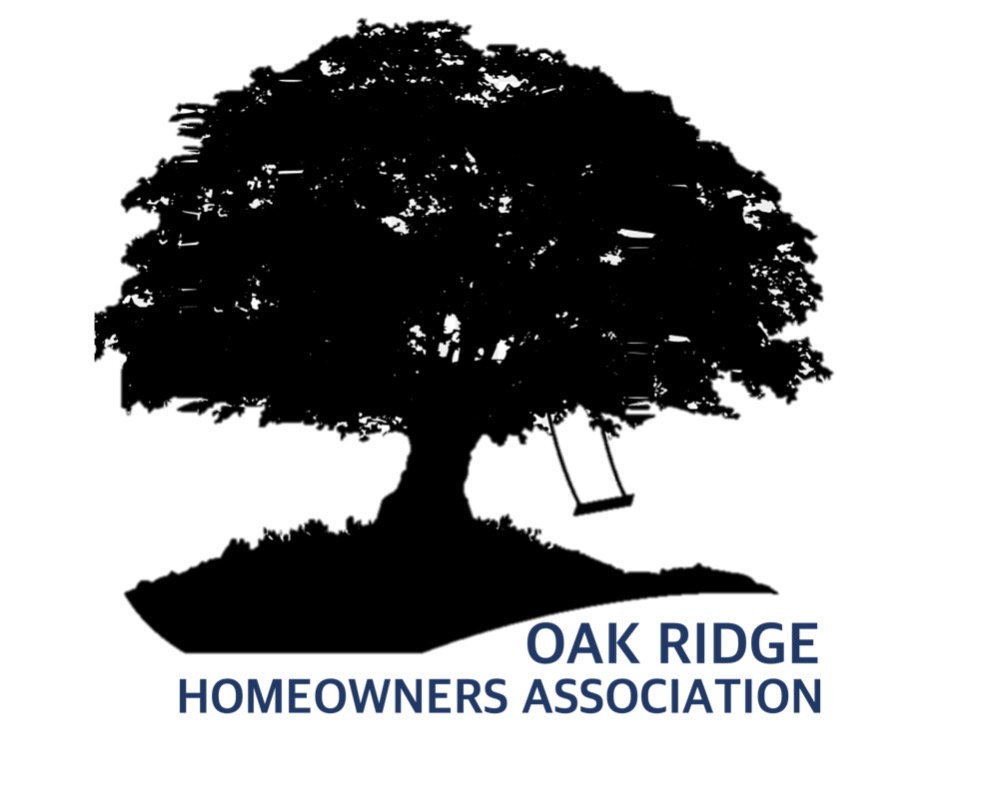 Welcome to the OAK RIDGE Homeowners' Association
The operation of your homeowners association is governed by a board of volunteer directors. The seven Board members are elected on a staggered basis by the community.  Elections are held at the annual homeowners meeting. The Board is responsible for overseeing the daily functions and financial responsibilities of the Association, and for maintaining members' compliance with the established rules and guidelines. ​Please take the time to read through the Declarations and Bylaws you received during the home purchase process. Copies are available on this community website.
Our community website,
​​
Oak
-Ridge.org
,
is a repository of information regarding Oak Ridge and the surrounding area. Upcoming activities and events, announcements, a community calendar, Declarations and Bylaws, architectural review forms, and volunteer committee information can all be found here. Please take a few minutes to visit and familiarize yourself with this resource and to get to know your community. The website provides ready answers to most of the frequently asked questions homeowners have. 
​
Edgewater Management Group
is our contracted property management company. Our Property Manager, K. Lee Lounsbury, CMCA, AMS, can be reached at
518-577-5403
or via email at:
[email protected]
. He should be contacted regarding any service issues in regards to community property, any apparent violations of rules and guidelines, and for any questions about your homeowner dues and assessments.
As a current or prospective homeowner, you may already have some ideas on how you'd like to improve your property. Please keep in mind, the Association has an Architectural Review Committee to help maintain the quality of our neighborhood. Its function is to evaluate the plans for all exterior landscaping, repairs and remodeling (such as painting, decks, fences, trees and bushes, replacement roofs, pools, out-buildings etc.) in order to ensure compliance with all covenants, restrictions and guidelines. The purpose of this review is to protect our scenic environment and maintain the value of our homes. Modifications to the exterior of your home and property must be submitted to the Architectural Review Committee for approval before any work begins. If work is started without prior approval, the homeowner may be required to alter or remove the changes.
​Again, welcome to the Oak Riege community! We know you'll find this neighborhood is a great place to live and we encourage your participation in our activities and functions.
Sincerely,
​Board of Directors
Oak Ridge Homeowners Association
HOA